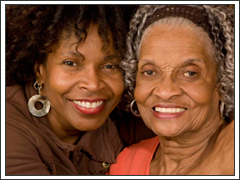 We are committed to protecting the privacy of our patients and families, but we are pleased to share some of the comments we have received through letters and cards from those we have served in our community.
"Our family is so truly thankful for the respect, compassion and care that you all gave to our dad after his release from the hospital and during his wound treatment. Everyone who was associated with your company was just wonderful to deal with. Again, thank you so very much for everything you did for dad, both physically and emotionally." — Patient's Family Member
"I love this company and all the personnel!"
"You'll never know how much you lightened our load in the recent years. You are a blessing." — Patient's Family Member
"Companion's weekend staff went above and beyond and saw one of our pediatric patients on Thanksgiving weekend who had pneumonia. Your nurse was especially helpful with another of our patients. Her feedback was so valuable to her care." — Patient's Physician
"The most efficient and highly trained professionals I've seen anywhere. As a professional myself, I certainly appreciated them!"
"Companion Home Health did a wonderful job and I really appreciated the great care I received!" — Patient
"We were well pleased with the staff and care received. It actually was an enjoyable experience for the patient and myself. We are very grateful." — Patient's Wife
"All of the 'Companions' were very nice at all times!"
"The Home Health Aide is excellent in her job and the nurse provided excellent nursing care. The others who helped were also excellent!"
"The people were very accessible when needed, punctual and kind to my 93-year-old mother, and provided instructions and guidance for us, her daughters and caregivers. Thank you!" — Patient's Family Member
"Thank you for coming all the way to our house, outside of town, to help!"